Franz Kafka's The Metamorphosis



In these editions of

The Metamorphosis

each iteration reflects an historic typographic movement with the first chapter emulating classical typography, the second Modernism, and the third Postmodernism.
---

book one


The type for the first stage in the project for Kevin Brainard's

Advanced Typography

class was set in Monotype's

Fournier

, 1924.
Titles, running footers, and folios were set in a variation of Hoefler & Frere-Jones' called

No. 31, Junior Middle-Weight

, a typeface in the 32-member

Knockout

font family.


---

book two


The entirety of the type for this second stage in the project was set in Frutiger's

Univers

.Two contrasting weights make up the two running texts of this second book.



---

book three

The type for this last stage in the project was set in three unique typefaces to correspond with three running texts.
The German text is set in varying weights of Milieu Grotesque's

Maison Neue

, a refined and redrawn design by Timo Gaessner of Milieu Grotesque. The running English text is set in Alan Dague-Greene's

Courier Prime.

As for the French text, it is set predominantly in the italic style of Carol Twombly's

Adobe Caslon Pro

.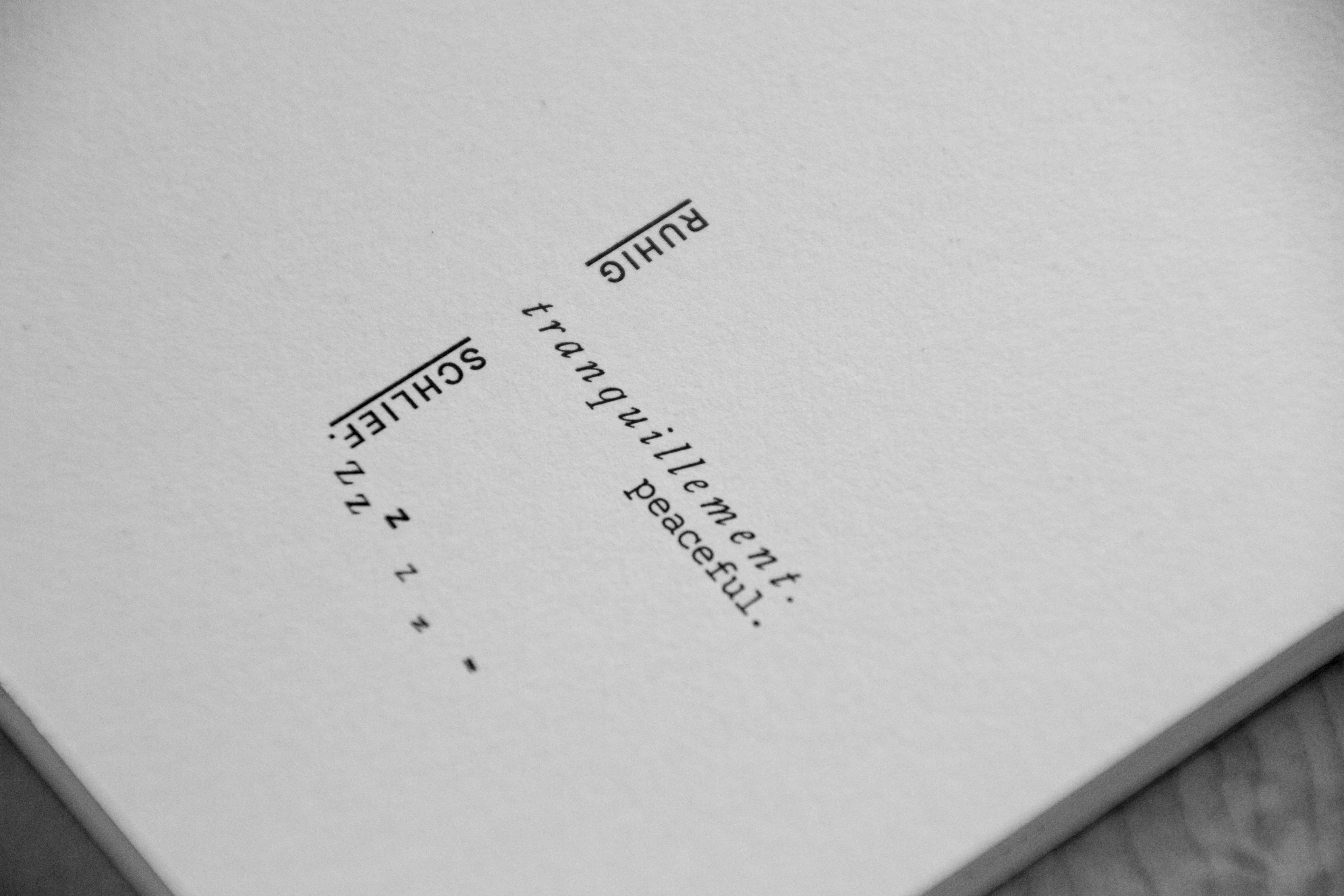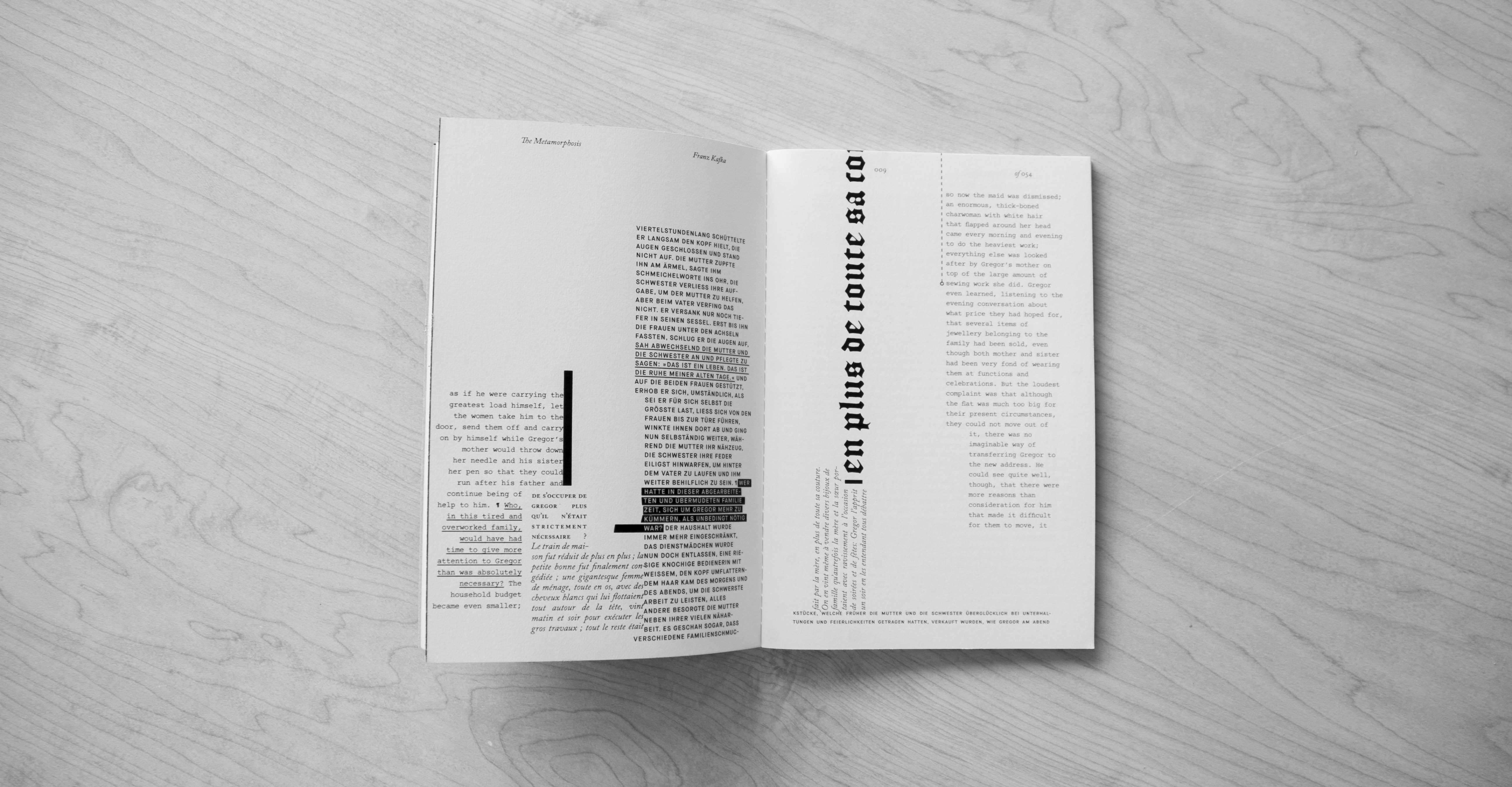 three books
laserprinted b/w on sketch paper
New York City
2017