Lava


a queer social media concept



For queer people who have a hard time finding their own, Lava is a city- and neighborhood-based bulletin for those who are seeking advice, a safe place to have fun with friends, and anything in-between.


---

the bulletin



Connect with your local queer community
vent, chat, and make new friends (that you can actually meet IRL) all in a safe space.

ask questions, get suggestions "new in town, any cool bars? sex parties?"
"free clinics or drives for HIV-testing?"
"what's, like, the gayest movie? I need inspo"

search FAQs or similar inqueries

regulation and moderation for any insensitive, suspicious, or abusive content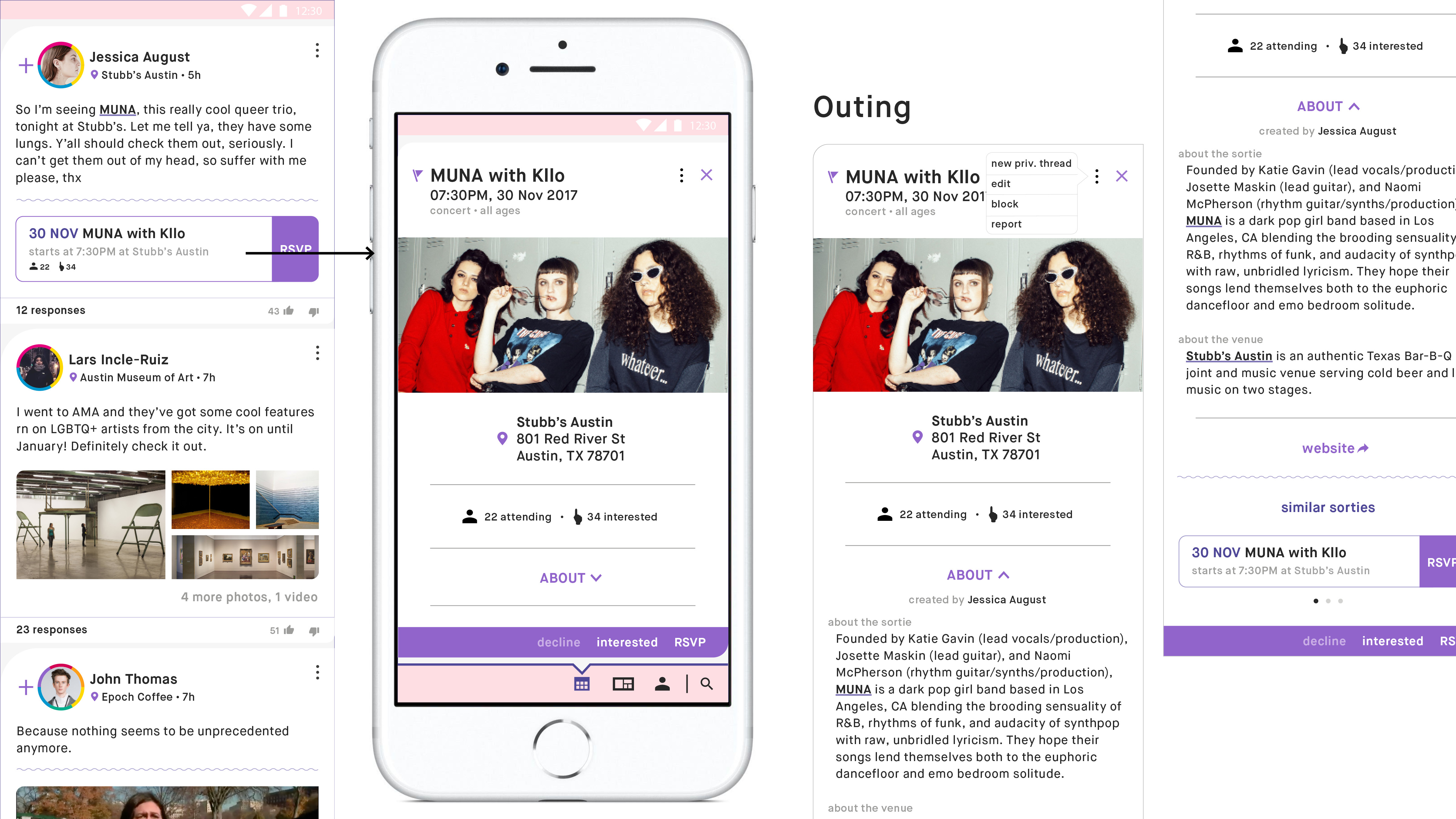 ---

the agenda

A calendar for Outings condenses users' posts, activities like bar nights, dinners, balls, performances, exhibitions, gallery openings, drives, workshops, counceling, hang-outs, film screenings, etc. really anything that promotes a more resilient queer community. Other users may RSVP and invite friends to join in.
Alerts and tips for places with safe spaces allow for better privacy and security. Users may review and discuss what's happening.
---

user profiles


Discretion and security are paramount to the effectiveness of this app, so users may be as open and out as they want to be. Lava is a safe space for being both vocal and private so that one can vent and be heard, or listen and help.
Users can customize sharing rights for individual posts, and also limit people who can see based on distance (just me, groups, city).

Sensitivity to your identity and self-expression identification relative to orientation, gender, and other factors isn't necessary but there are badges for expressing them.

This project was completed as part of the Digital Product Design course taught by Jon Vingiano and Allan Yu, Parsons.



digital product design
New York City
2017