Oscar Wilde's The Doer of Good



The Lord walks into the rounded city, here implied to be Wilde's contemporary London (rather than historic Jerusalem). Therein Jesus finds the grime and grit of the city as industry slowly takes over the streets.
To evoke the clash of ideals that Wilde captures in his short prose, the book is designed as an illuminated manuscript. But instead of being decorated by intricate and devine ornament, the city with her buildings, her grime, and her smoke creep around golden sections︎ of text, slowly taking over the scene.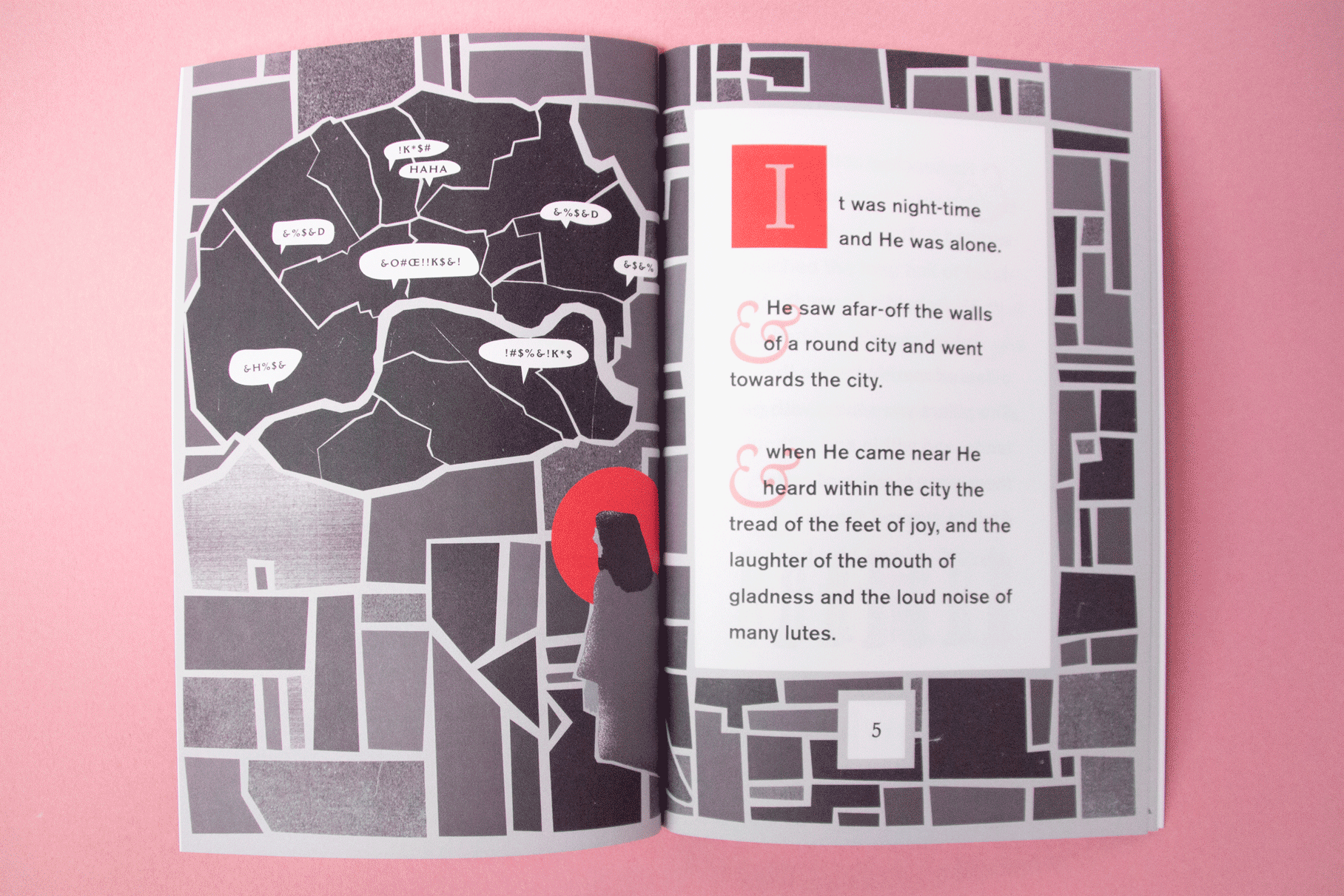 A digital version of

Doer of Good

is available here︎.
children's book, illustration
four-color printing
New York City
2018